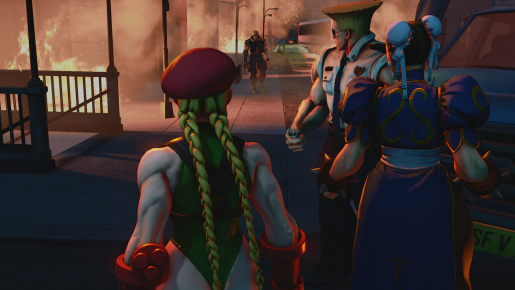 Capcom has announced via its official blog more on what gamers will receive in late June in Street Fighter V. This month adds the highly anticipated Story mode.
This Story mode is different than the one that launched back in February. The "Cinematic Story Mode" is 3 to 4 hours long and tells the story between Street Fighter IV and Street Fighter III. It is in five chapters and Capcom notes it's the first time in Street Fighter history that something like this has been added.
All six DLC characters are playable in the story mode. This includes Alex, Guile, Ibuki, Balrog, Urien, and Juri. They won't all be available just yet, but you can get a sneak preview of them in late June. More battle costumes and changes to the in-game currency are also being added in late June in Street Fighter V.