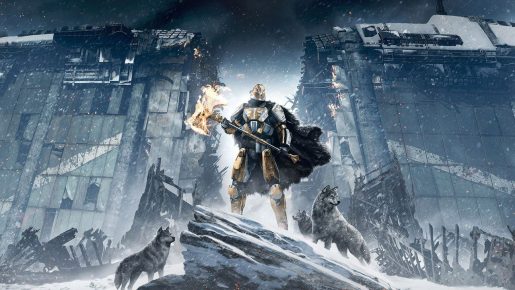 Activision and Bungie officially announced today that the new expansion coming to Destiny will be called Rise of the Iron and is expected to release on September 20, 2016.
"Rise of Iron is an exciting addition to the Destiny universe," said Pete Parsons, CEO of Bungie. "We are continually blown away and inspired by the growing Destiny community's energy and enthusiasm."
"We have been working hard with our partners at Bungie and are planning great, new content for Destiny's 30 million registered players. Rise of Iron is the first step in fulfilling that promise," said Eric Hirshberg, CEO of Activision. "There's a ton of content packed in Rise of Iron, including a new location, a new Raid and a new Strike, combined with more quests, weapons, gear, a competitive multiplayer mode and more that we think players are going to love."
Guardians must rise to the challenge to take their place as the next generation of Iron Lords. Along the way they will join forces with a legend from humanity's Golden Age to defeat a plague of unstoppable evil once and for all. The game features a collection of fresh content including an all-new setting on Earth called The Plaguelands, a brand-new six-player Raid, Felwinter Peak, a new social space that looks out onto The Plaguelands, new cooperative three-player Strike, more quests, weapons, gear, competitive multiplayer mode and maps, a Light level increase, a new mutated enemy faction of the Fallen, and more.
As a bonus treat for those who will be pre-ordering the expansion starting on June 9th, a chance to acquire the Gjallarhorn, an over-powered rocket launcher, will be given out.
Destiny: Rise of the Iron will retail for $29.99 and will launch for PS4 and Xbox One. Please note that both the base game and The Taken King expansion are required to play the upcoming expansion. As a reminder, the PS4 version of Rise of the Iron will gain access to a collection of timed exclusive content.