The past has many great or at least well known games, but many of them have aged quite poorly. Seemingly okay systems were later seen as terrible, frustrating, poorly designed and other negative things. These choices have resulted in many newcomers overlooking classics because they've aged so poorly. This certainly holds true for Odin Sphere, which was a great game held back by many poor gameplay choices. This is where Odin Sphere Leifthrasir comes into play. With improved gameplay, visuals and additional new content, is Odin Sphere Leifthrasir a must for Vanillaware fans or is it a title that should be left in the past?
Odin Sphere Leifthrasir is exactly what you'd expect from a remake. Instead of simply porting the original or forgetting it existed, Odin Sphere Leifthrasir includes both versions of the game. So if you want to see what the original PlayStation 2 version was like, you can do that or you can simply play the enhanced one.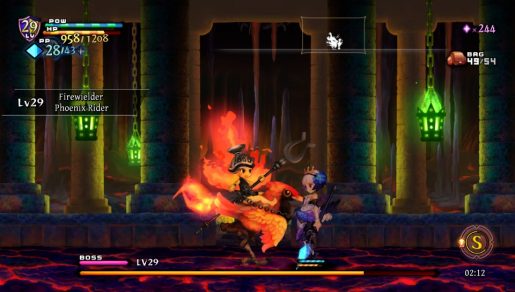 For those unfamiliar with the original game, enhanced makes a number of small, but effective changes. These include simplifying the level system; allowing you to plant/eat in bulk; making it so your spells don't do damage to you; removing the stamina system; improved visuals and much more. These changes might not like much, but trying to play the original game after experiencing the enhanced version is difficult.
Changes aside, Odin Sphere Leifthrasir is now a straightforward hack and slash game, similar to Dragon's Crown and Muramasa. Every character has a couple of base attacks, with the ability to use a handful of special attacks. Special attacks are unlocked through progress, clearing certain areas and hidden chests. In addition to the combat system, there is also an alchemy system, which along with dropped potions, will further aid you in combat.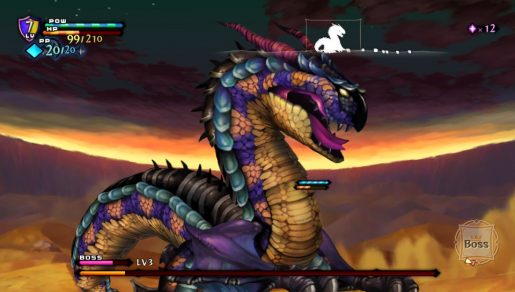 The only real downside to the combat system is that it can feel too simple at times. Once you know what works and how to use it, most stages are little more than cycling through those attacks. Sure you can spice things up by dodging more, using less useful potions or messing with other attacks, but the general experience will be entering a room, slashing a lot and eventually winning.
Thankfully, much like the original, Odin Sphere Leifthrasir;s best aspect is the story. Unlike most games the story is told through five different stories that take place at different times chronologically. Each story focuses on a different character, who has their own playstyle, with a different overall theme. One of them is about approval, another honor, one deals with maturity and so forth. Despite each story being different, they help paint a larger picture of what's going on. For instance, the first time you meet the Leviathan he has a crown, where as the second time you see him hatch and receive the crown.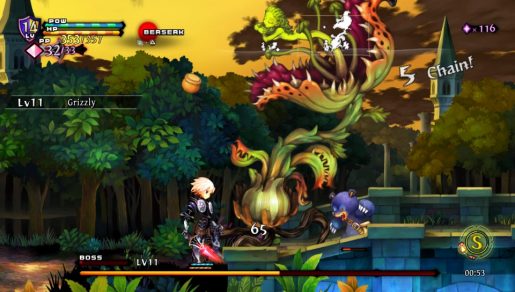 All these stories eventually come together in a final story that closes most of the loose ends. Even though it's a lot to read and keep track of, Odin Sphere Leifthrasir has a fairly enjoyable story. Its hard not to care about most of the characters, with the majority of the stories dealing with love, loss and tragedy. The overarching stories are also easy to follow, even if they're told through seemingly unimportant scenes across a number of adventures.
Speaking of adventures, Odin Sphere Leifthrasir, like all Vanillaware games, is simply gorgeous to look at. Every stage is filled with lush backgrounds, exciting designs and plenty of style. Its hard not to remember certain places or enemies, because it's clear this was a game made with love. Especially since there are so many minor details that really stand out. Like the Venus flytrap enemy has a plant woman that briefly appears in its mouth when stunned, most enemies have an amusing stun animation and too many other exciting things to list.
Verdict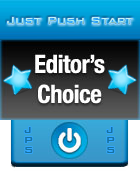 Odin Sphere Leifthrasir is a great choice for most gamers. The stories are deep enough to get you hooked, with a stories that are easy to relate to. In addition to that, the gameplay is a tad on the simple side, though you can increase or decrease the difficulty if you so choose. Easy is accessible enough where you don't need to understand any of the mechanics to beat the game, with the unlockable super hard mode basically being a one hit mode. Combine this with stunning graphics, multiple endings, hidden treasure and much more and you have an amazing experience that will easily take you 20 hours to fully experience.
[Editor's Note: Odin Sphere Leifthrasir was reviewed on Vita platform. The game was provided to us by the publisher for review purposes.]
Odin Sphere Leifthrasir Review

,