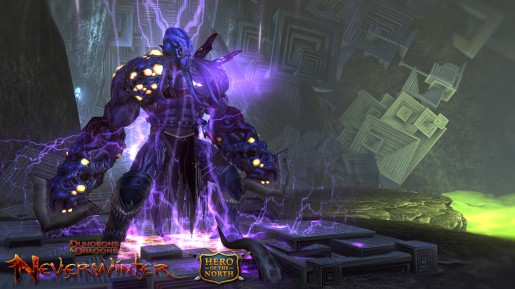 Following huge success of Neverwinter on PC and Xbox One, Perfect World is finally bringing the critically-acclaimed MMO this summer on the PlayStation 4.
Neverwinter is a free-to-play MMORPG that transports players into the Forgotten Realms, where they will explore a fully realized experience based on the Dungeons & Dragons franchise. When Neverwinter arrives on PlayStation 4, it will feature all existing content from the base game, including eight playable classes and nine expansions worth of content giving you hundreds of quests to play through.

Fight against the likes of Tiamat, Demogorgon, Orcus, Valindra and many more sinister enemies from Dungeons & Dragons lore. Adventurers will also travel through iconic locations such as Icewind Dale and the Underdark while teaming up with characters straight from the novels of acclaimed author R.A. Salvatore, including Drizzt Do'Urden.

We are also happy to announce that Neverwinter on PlayStation 4 will be free-to-play for all PlayStation 4 owners as you will not require PlayStation Plus to dive into this full-fledged MMORPG experience.

Are you ready to defend the realms? What class are you planning to play? We look forward to seeing all of PlayStation Nation in the city of Neverwinter later this year.
It's unclear yet whether or not Neverwinter will feature cross-play with the PC or Xbox One version. We'll let you know once it's been confirmed.