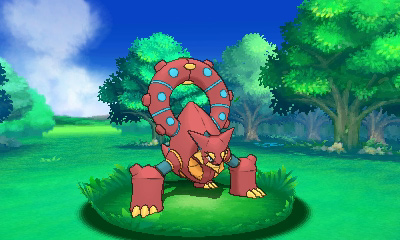 CoroCoro Magazine finally leaked the details on how to get the much awaited Volcanion for Pokemon Omega Ruby, Pokemon Alpha Sapphire, Pokemon X and Pokemon Y.
According to the magazine, Volcanion will be distributed in Japan as a pre-booking ticket distribution for the movie. A serial code will be distributed starting on April 16th. Those who will watch the movie will get the code to redeem Volcanion.
The exclusive Volcanion will come at Level 70 with the following moves: Steam Eruption, Overheat, Hydro Pump, and MIst. It will also carry a Rage Candy Bar.
Unfortunately, there's currently no word as to when Volcanion will be distributed in North America.