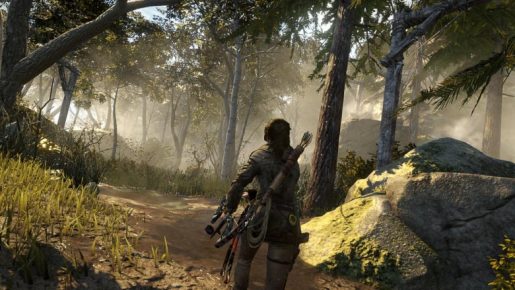 Rise of the Tomb Raider's final DLC, Cold Darkness Awakened, will be released for PC and Xbox One next Tuesday, March 29, Square Enix announced today.
Cold Darkness Awaken takes place in Siberia where a mysterious affliction emanating from a decomissioned weapons research facility begins transforming men into mindless killers. It's up to Lara to find a way to cure the sickness before it spreads out of control.
In addition, the DLC will also include a melee-resistant Ushanka outfit, and a new shotgun.
Gamers who purchased the $30 Season Pass will get the Cold Darkness Awaken DLC for free.