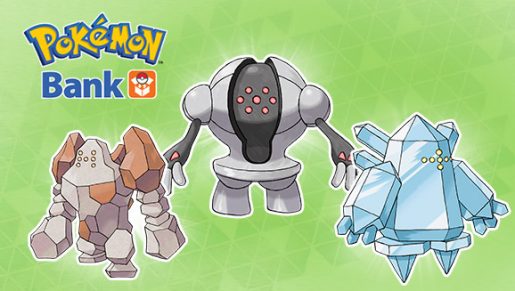 The Pokemon Company announced today that the three Legendary Regi Pokemon are now available for download via the Pokemon Bank for use in Pokemon X, Pokemon Y, Pokemon Omega Ruby or Pokemon Alpha Sapphire.
Regirock, Regice, and Registeel can be received one at a time by accessing the Pokemon Bank in one of the Pokemon games mentioned above. The three Pokemon will be available until October 31.
In addition to the Regi Pokemon, do not forget that trainers can still get the mythical Pokemon Celebi until March 24 via Mystery Gift.