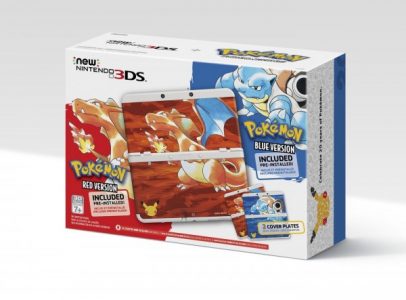 In celebration of Pokemon's 20th anniversary, The Pokemon Company announced that an exclusive classic New Nintendo 3DS and 2DS bundles will be coming to North America and Europe later this year.
The classic Pokemon Blue and Pokemon Red will be getting a limited edition New 3DS bundle in North America where it includes the pre-installed game of their color, faceplates featuring the box art for Pokemon Red / Pokemon Blue and a home theme.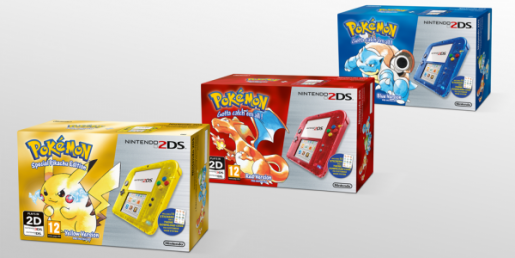 As for the European territories, Pokemon fans will be getting a Pokemon-themed Nintendo 2DS bundles. It will include a transparent red, blue or yellow Nintendo 2DS, and the pre-installed VC version of Pokemon Red, Pokemon Blue or Pokemon Yellow, corresponding to the 2DS color.The Nintendo 2DS Special Edition bundles also feature classic packaging reminiscent of the original Game Boy games, a sheet of 15 stickers that can be used to customize the 2DS , and a download code for a Home Menu theme.