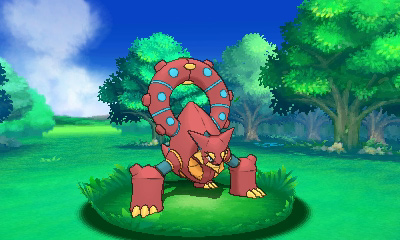 Nintendo officially announced today that a new Pokemon named Volcanion will be distributed soon for Pokemon Omega Ruby and Alpha Sapphire.
Unlike any other Pokémon, Volcanion is both Fire- and Water- type. This Pokémon uses fire and water to create steam within its body, expelling explosive shock waves and scalding steam from the arms on its back. Volcanion's power is said to be so great it can destroy an entire mountain, gouging out the earth and changing the shape of the land!
It's currently unknown as to how Volcanion will be distributed, but fans can stay tuned at Pokemon.com for more details. It's very likely that Volcanion will be distributed through Mystery Gift.
We'll let you know as soon as Nintendo announces it! For now, check out the trailer below and see Volcanion in action.