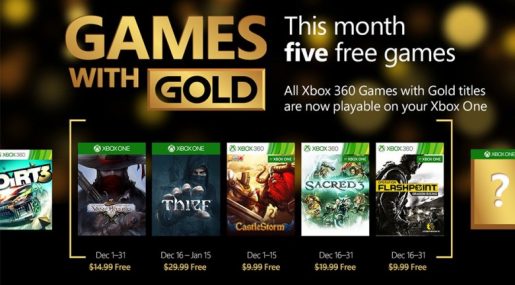 The free games that will be given out to Xbox Live subscribers have finally been revealed for the month of December 2015.
For gamers who own an Xbox One, Xbox Live Gold subscribers can download The Incredible Adventures of Van Helsing for free during the month of December. In addition, Square Enix's hit Thief will be available as a free download from December 16th to January 15th.
As for the Xbox 360 owners, subscribers will get Castlestorm for free from December 1st to December 15th. On December 16th, subscribers can then download Sacred 3 for free through December 31st. As a Christmas gift for Gold subscribers, Microsoft will be giving out a free copy of Operation Flashpoint: Dragon Rising from December 16-31.
While the Xbox 360 games were somewhat disappointed, at least there's one worth getting on the Xbox One free list and that's Thief.