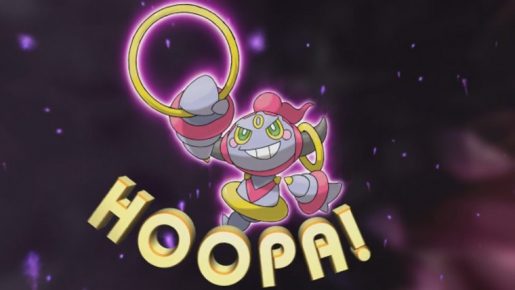 At long last, the mythical legendary Hoopa is now possible to obtain in Pokemon Omega Ruby and Alpha Sapphire via Mystery Gift.
For Pokemon fans who are in the United States, the Hoopa event will be distributed through participating McDonald's restaurants across the country. To get Hoopa via a Mystery Gift, take your Nintendo 3DS at any participating McDonald's and connect to their Nintendo Zone WiFi. From there, load the Mystery Gift and select Get Via Internet to receive Hoopa.
For thoseliving in European territories, Sweden will get Hoopa via a serial code at GameStop or Nintendo Zone at Webhallen stores through December and January. In Norway, Hoopa will be distributed via code at GameStop & Neo Tokyo Stores through December & January. Finally, in Finland, Hoopa will be distributed via code at GameStop .
Once you get Hoopa, you can change its form to Hoopa Unbound via the use of Prison Bottle. To get the bottle, go to any Pokemon Mart and find a guy beside the counter. Talk to him and he'll give you the Prison Bottle that allows Hoopa to change form.
The Hoopa Event runs until December 23, 2015 and can be redeemed in Pokemon X, Y, Omega Ruby, or Alpha Sapphire. Now, get it while you still can! You exactly have 23 days left!