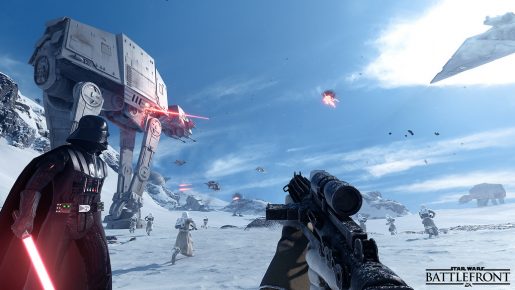 EA and DICE are pleased to reveal today that the much awaited beta for the upcoming Star Wars Battlefront will begin this October for PlayStation 4.
The upcoming Star Wars Battlefront PS4 beta is a technical test and will feature Walker Assault on Hoth, a 40-player multiplayer battle featuring Rebels and the Empire. The Walker Assault will also give you the chance to play as two of the most iconic characters in the Star Wars universe; Darth Vader and Luke Skywalker. In addition, the beta will also feature one Survival Mission on Tatooine, where you and a Rebel friend must fight back waves of Imperial forces.
Aside from the two modes mentioned above, there will also a new mode that's going to be introduced in the beta and that's Drop Zone. More details will be revealed as we head closer to October.