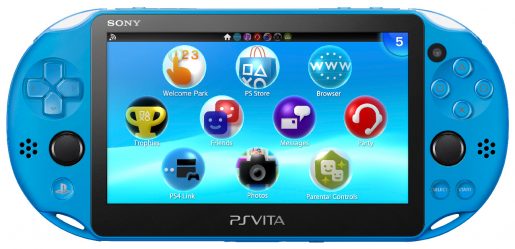 Starting in November, SCEA will be releasing the Aqua Blue PS Vita exclusively at GameStop for only $199.99.
Just as when you thought the PS Vita is dead, here's Sony releasing a new colored PS Vita this Fall. Hopefully with Sony releasing the Aqua Blue PS Vita later this year, it's a sign that more games are coming in the near future.
PS Vita is home to more than 1,000 games and sports the ability to stream most PlayStation 4 games from your PS4 via Remote Play. And with the recent launch of PlayStation Now on PS Vita and titles like Super Time Force Ultra, Super Meat Boy and Minecraft: Story Mode making their way to PS Vita, it's the perfect time to pick up the system – and trust me, that Aqua Blue color looks even better in person.
Are you interested? Definitely pre-order the game as this won't last long according to Sony.