Sony's San Diego studio has been making the highest-rated baseball sim since the first title released in '06 for the PlayStation 2. To celebrate the 10th release of the series, a special MLB 15 The Show collector's edition has been announced for fans that want a little bit more with their baseball.
Priced at $69.99, the 10th Anniversary Edition of MLB 15 The Show features a wood grain-printed Steelbook case and variant cover, 12,000 stubs ($10 worth of in-game DLC), 15 bonus item packs, dynamic PS4 themes for each of the 30 teams represented, and an exclusive MLB-themed dynamic theme not available for purchase elsewhere. Pre-orders for either version of MLB 15 The Show (including digital pre-orders) will receive a voucher for one MLB team-themed Skinit to adorn your DualShock 4 controller. Pre-orders at Gamestop (or EB Games for Canada). will receive the controller skin as well as six additional bonus item packs.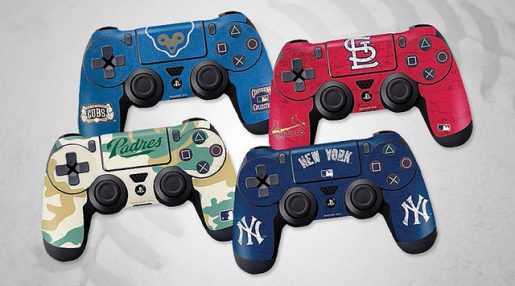 The physical version of MLB 15 The Show: 10th Anniversary Edition should be available for pre-order in the USA starting this afternoon. A digital version will be available to pre-order on the PlayStation Store starting on February 10th. Currently, Canada will not receive a physical version of The Show, instead only receiving the digital edition.
MLB 15 The Show and the 10th Anniversary Edition will be available on March 31st for both PlayStation 3 and PlayStation 4 as well as PlayStation Vita.