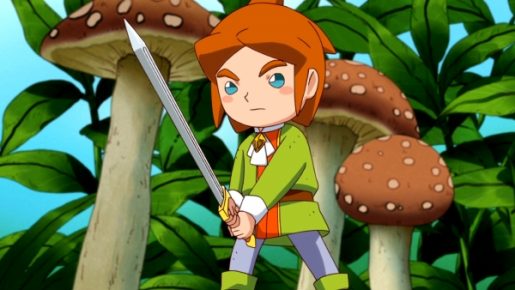 XSEED Games announced today that Return to PopoloCrois: A Story of Seasons Fairytale will be coming to North America sometime this Winter exclusively for the Nintendo 3DS.
For those who don't know, PopoloCrois is a popular comic book series in Japan where it has received many game iterations to date. The last PopoloCrois game that arrived in North America was released on the PSP several years ago by AgeTec.
A new game based on the Japanese PopoloCrois Story comic book series, and a new entry in the wildly successful Bokujo Monogatari farming and life simulation series, now known as Story of Seasons in the West, Return to PopoloCrois: A Story of Seasons Fairytale features both classically-styled turn-based combat and towns full of lively and interesting NPCs who contribute to a heartwarming narrative about friendship, forgiveness and the bounty of the earth that veterans and newcomers alike to either franchise can enjoy equally. Ample farming and life simulation elements are also on offer in this comprehensive crossover, including real-time crop-raising, bug-catching, rock-quarrying, item synthesis, and relationship forging. Players can collect over 600 items and undertake nearly 100 quests throughout the game, supplementing its 25+ hour main story with nearly unlimited potential for replayability. StreetPass features are also present, allowing players to connect with one another and earn bonus items through treasure-hunting.
Return to PopoloCrois: A Story of Seasons Fairtytale is due out this Winter for the Nintendo 3DS.