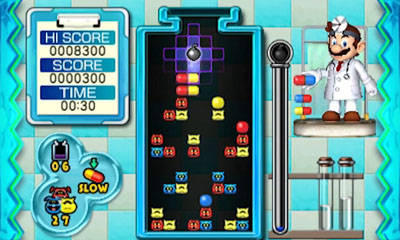 Alongside the announcement of Bravely Second coming to North America sometime in 2016, Nintendo also announced that Dr. Mario: Miracle Cure is coming to the West on June 11.
Dr. Mario: Miracle Cure features the classic Dr. Mario mode, L-shaped capsule Dr. Luigi mode, and a Virus Buster mode. In addition,new "Miracle Cure" items, which are cure-all items that activate a variety of capsule – and virus-eradicating powers, are one of the new things available in the game.
Gamers who are interested in the game can now pre-purchase it via the Nintendo eShop.