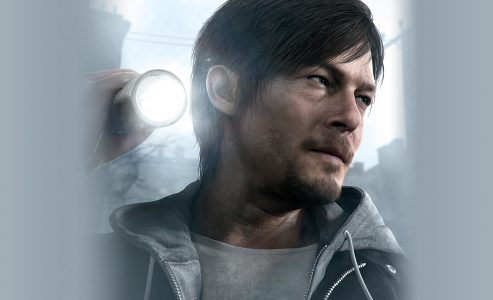 The state of Silent Hills has been up in the air for some time, from the radio silence after its reveal to Hideo Kojima departing Konami later this year. Now, the Kojima/Del Toro horror title is no more in a statement issued by Konami.
Silent Hills, the PlayStation 4 reinvention of the franchise, first broke headlines when P.T., or Playable Teaser, was revealed to be a project intended to tease the next Silent Hill title once it was finished. Beyond that first week reveal, Konami and co. have been silent on the whole front. It wasn't until the recent corporate shakeup at Konami and subsequent tweets by Guillermo Del Toro that the project was no more. Below is a statement issued by Konami to Kotaku on the matter:
Konami is committed to new Silent Hill titles, however the embryonic 'Silent Hills' project developed with Guillermo del Toro and featuring the likeness of Norman Reedus will not be continued.

In terms of Kojima and Del Toro being involved, discussions on future Silent Hill projects are currently underway, and please stay tuned for further announcements.