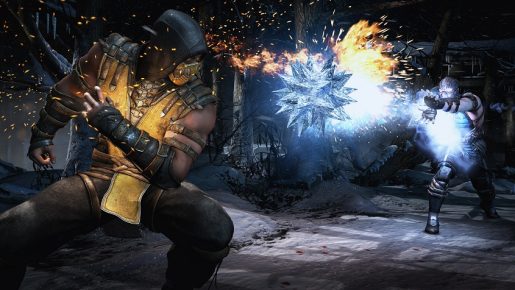 In order to appeal to a wider reach of fighting game enthusiasts, the PlayStation 4 release of Mortal Kombat X will include driver support for a wide range of PlayStation 3 controllers and peripherals.
First designed for use in Skullgirls Encore for PS4, the fightstick drivers enabled a large selection (but not all) PS3 arcade sticks to be used on the PS4. At the moment, NetheRealm Studios is the first third-party developer to make use of the legacy controller support. Lab Zero Games first made the announcement on Twitter yesterday afternoon.
Excited to finally talk about this: @NetherRealm has licensed @LabZeroGames' and @cowbs' PS3 stick driver for the PS4 version of #MKX !

— Lab Zero Games (@LabZeroGames) March 19, 2015
If you don't already own a PlayStation 3-compatible arcade stick, there are also a number of options of PS3/PS4 cross-platform sticks coming out from Madcatz and HORI, as well as a line of Mortal Kombat X-themed fightpads.