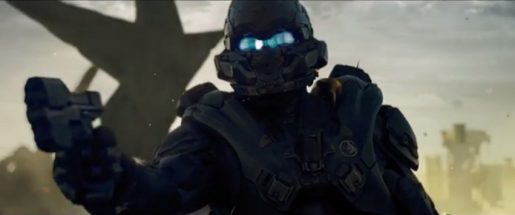 The wait will soon be over for those interested in stepping into the boots of a Spartan officer once more in HALO 5: Guardians. A new live action trailer has aired for Microsoft's epic FPS franchise and invites gamers to finish the fight #HuntTheTruth.
HALO 5: Guardians received the following TV spot during the season finale to The Walking Dead. Centered around newcomer to the series, Locke, it offers a brief glimpse into a world where Master Chief may have gone rogue or betrayed those he fought so long for. You can check out the live action commercial for HALO 5: Guardians below.
HALO 5: Guardians is now dated for an October 27th, 2015 release in North America, exclusively for the Xbox One.