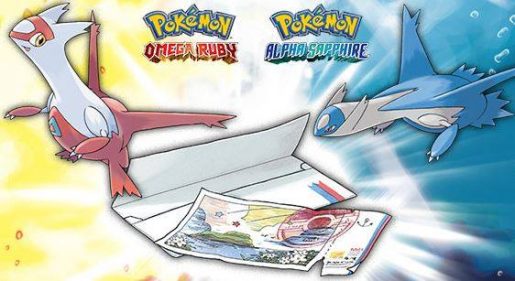 Owners of Pokemon Omega Ruby or Pokemon Alpha Sapphire have a last chance to get that elusive Eon Ticket via the Mystery Gift section of the game.
Expiring on Monday, March 2nd, gamers still have an opportunity to get the Eon Ticket. With the ticket, gamers can catch either Latios or Latias depending on which version you are playing.
To get the Eon Ticket, go to the Mystery Gift section, enter the code 2015LATIOSLATIAS. Once it's entered, you will have to get the Eon Ticket from the girl in a nearby Pokemon Center. Use it on Slateport City and you will be able to go to the Southern Island where Latios/Latias awaits.