Now that the New Nintendo 3DS is available in North America, many gamers are wondering just what games do they need to pick up to test drive their new cool-looking hardware. Well, since we have played and reviewed over a hundred 3DS games since it launched, we have the perfect list of games that you should consider picking up. Regardless of what genre you prefer, we are sure that we have you covered.
Below is the list of Nintendo 3DS games that gamers need to consider in purchasing! If you have any questions, drop a comment below.
Monster Hunter 4 Ultimate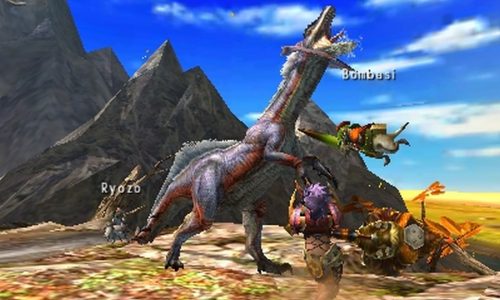 After years of waiting, Capcom has finally released Monster Hunter 4 Ultimate outside of Japan, alongside with the New Nintendo 3DS. If you are a fan of Monster Hunter games, you definitely need to consider picking this game up as it offers improvements from Monster Hunter 3 Ultimate such as new weapon classes, new monsters, and more. Definitely don't hesitate in picking this title up if you love Monster Hunter games.
The Legend of Zelda: Majora's Mask 3D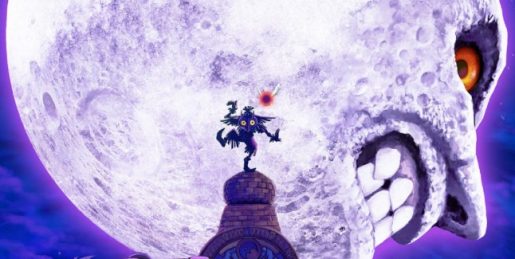 The classic The Legend of Zelda: Majora's Mask from Nintendo 64 has finally arrived on the Nintendo 3DS with its improved graphics and more. It has been years since the game was released on the Nintendo 64, and many missed out on this cult-classic. It's great that you can now play it on the 3DS. If you happen to play and love the Ocarina of Time 3D that Nintendo released several years ago on the Nintendo 3DS, Majora's Mask is the direct sequel and it's a must that you play this if you love the first game.
Bravely Default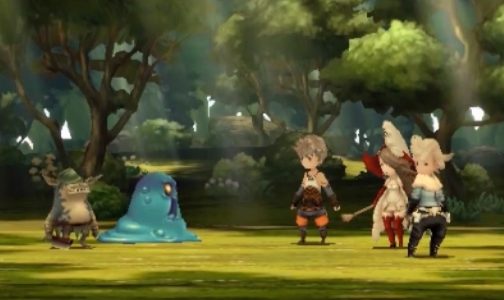 Love Final Fantasy games? If so, definitely consider Square Enix's Bravely Default. Developed by the team who brought other Final Fantasy games on the Nintendo 3DS, Bravely Default will give you that nostalgia of playing a Final Fantasy game whenn you play it. Equipped with a strong story and a deep job class system, any JRPG fan will surely enjoy this title.
The Legend of Zelda: Link Between Worlds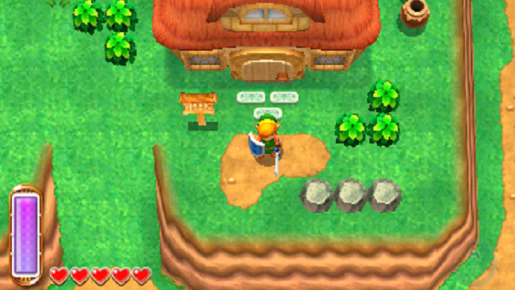 Not only does the Nintendo 3DS have two of the best 3D Zelda titles on the system, it also has one of the best 2DZelda's of recent years. Set as the sequel to the critically acclaimed The Legend of Zelda: A Link to the Past, this new adventure explores a familiar map with a number of new conventions. Rather than acquiring new tools and weapons as dungeon rewards, Link now has to rent his gear and lose it upon dying. Thus making the game a higher-risk and higher-reward experience than other titles in the series.
Mario Kart 7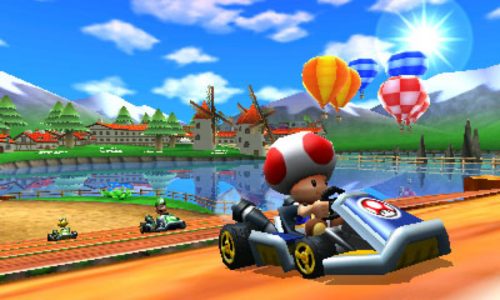 The latest portable entry in Nintendo's flagship kart racer, Mario Kart 7, has plenty of content to keep even the most hardcore of racers interested. New additions such as kart customization and vehicles that transform into para-gliders and submersibles make their first debut here. Even when stacked up against the more recent Mario Kart 8 for Wii U, the seventh title still holds its own with some of the best multiplayer experiences on the Nintendo 3DS whether you've got a room of friends to play with or want to test your skills against someone across the globe.