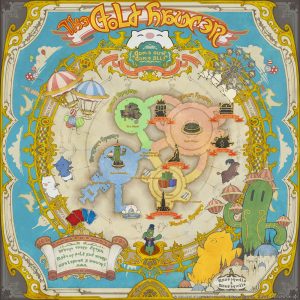 With today's version 2.51 update for Final Fantasy XIV comes the addition of the Manderville Gold Saucer and a whole slew of minigames.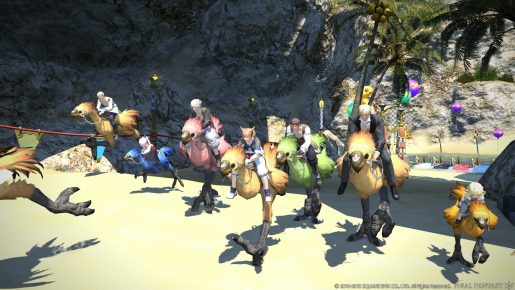 Based upon the Gold Saucer from Final Fantasy VII, the Manderville variant offers up a similar selection of games and diversions to break you away from the routine of FATE's and raids. This new addition will be free for all players and offers no microtransactions to give other players an advantage. The only requirement is to be at least level 15 with access to the airship, a task that most players could reach in their first day or two of playing.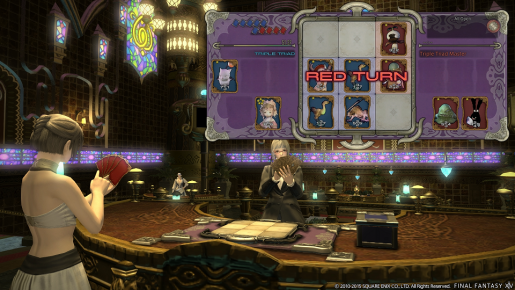 The two biggest new additions to Gold Saucer are Chocobo Racing and Triple Triad, each with their own fleshed out rules and controls. The former is a breeding/racing game where you raise a chocobo of your own and take him out on the competitive chocobo racing circuit. When it's time to retire them, an elaborate chocobo breeding system is added in game to create your own personal pedigree champion. Triple Triad, the card game made famous by Final Fantasy VIII, is another huge addition to the Manderville Gold Saucer. If you're a fan of collectible card games and strategy, you'll find a great deal of enjoyment out of Triple Triad. New rulesets and playstyles help to mix it up, such as optional rules that help boost synergy if you're running an all-Primal deck.
Below are some of the other new events and minigames, compiled by NeoGAF user Shamdeo.
♦ Gold Saucer Active Time Events
A recreational spin on "Full Active Time Events" or "FATEs", (Final Fantasy XIV's spin on public battle events) GATEs take place exclusively in the Gold Saucer and can be joined by anyone by speaking to various attendees.

Examples of these impromptu mini-games include a Simon Says-like GATE called "The Time of Your Life" in which you must perform emotes in a specific order to avoid elimination. A luck-based GATE called "Any Way the Wind Blows" features Typhon, who will have you stand in different positions on a platform. When he appears, his fearsome randomized snorts may eject you from the arena. Those who remain on the platform split the winnings.

Other GATEs include platforming challenges, one of which is called "Cliffhanger". You must ascend to the top of an obstacle course to rescue a chocobo chick while a goblin drops bombs on your path – potentially knocking you back down to the bottom. Remember the Nickelodeon show "G.U.T.S" and its "Aggro Crag"? It's kinda like that.

♦ Cactpot
The Cactpot is a daily/weekly lottery in which players can win MGP to spend on various Gold Saucer-exclusive prizes. You enter by selecting a four digit code, purchasing your ticket, and then waiting until the winning numbers are drawn.

Drawing times will be different based on peak times for each data center with the weekly drawing on the weekend.

♦ Mini-games
Four different mini-games to test your skill are also available. "Monster Toss" is a spiritual successor to Final Fantasy VII's Super Dunk, in which you must use precise timing to shoot a Bomb into a basket. Other games of this type include: "The Moogle's Paw", a crane game to fetch a prize, "Crystal Tower Striker", a type of high striker or strongman game, and "Cuff-A-Cur", a punching mini-game that will have you throwing fast ones at a Gilgamesh doll.
You can check out the full list of patch notes and additions to Final Fantasy XIV here. By the time you read this, the 2.51 patch will be live, so go on out there and enjoy some Triple Triad!