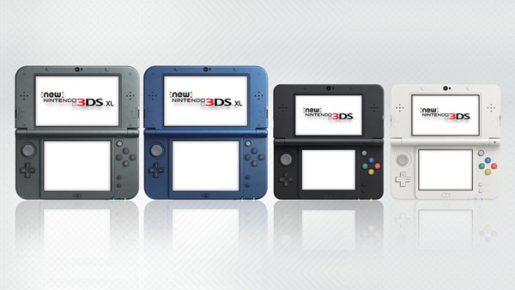 In today's Nintendo Direct presentation, Nintendo announced that the New Nintendo 3DS will be launching in North America on February 13, 2015.
From what was announced today, North America will be getting only the XL version in red and gray color variation. In Europe however, the system will be available in both the standard (black and white) and XL (blue and gray).
According to Nintendo, the updated Nintendo 3DS boasts an enhanced CPU, motion-supported 3D capability, a C-Stick for easy controls, an Amiibo support, longer battery life, and an auto-adjustment feature in its screen brightness. Another new addition is that the New Nintendo 3DS will now use a micro-SD. A 4GB micr-Sd will come bundled with the New Nintendo 3DS.
Please note that gamers who will purchase the handheld in four weeks must have a charger as it will not be included with the system. Any AC adapter from the 3DS/DS family will work with the New Nintendo 3DS.