With the Arland trilogy officially wrapped up, it was only logical for Koei Tecmo to start releasing the updated Dusk trilogy for PlayStation Vita. The first title, Atelier Ayesha Plus: The Alchemist of Dusk, revisits the classic PS3 rpg from back in June 2012. Can Atelier Ayesha Plus charm a second time around, or is this a recipe that didn't need to be synthesized?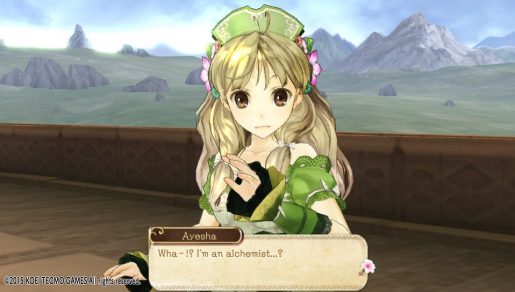 Ayesha Altugle is still as much of an apothecary wonder as she has always been. As the game opens, she ventures off onto a journey to track down her missing sister Nio. Along the way, she comes across a number of strange characters including the merchant Ernie that frequently purchases the medicine she produces in bulk and the mysterious Keithgriff, a man that opens her eyes to the possibility of a method to rescue Nio through the usage of alchemy. Ayesha's methods are largely similar to those of the alchemists of yore and her skill set easily transitions into a new role.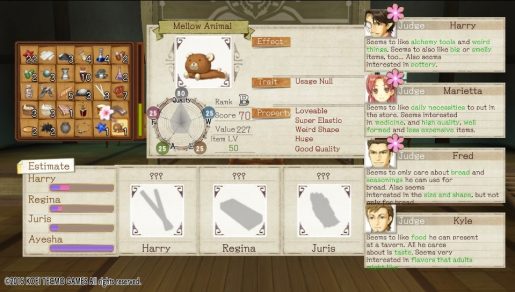 Just as the Atelier titles that came before, Atelier Ayesha Plus places a hearty focus on the crafting systems first and everything else second. Citizen requests are typically fulfilled with items that are synthesized within Ayesha's oversized apothecary pot. A novel change from the previous Atelier titles (especially Rorona) is a general lack of urgency. Sure, Ayesha has a three year deadline to rescue Nio before the game ends, but gone are the direct requests that come up every few months. General requests offer a timer, but they're typically quite generous and missing a deadline only reduces a monetary reward. Only a few story quests hold any strict deadline and it's only a bi-annual treasure exhibition that holds any real timer. The treasure trove contests are supposed to be a display of the finest item that Ayesha can produce with alchemy in a given time, although a certain stuffed animal from Ernie can single-handedly win a majority of these contests (and can be registered at one of the local stores to repurchase as needed).
The bulk of Atelier Ayesha Plus (pronounced Aisha in-game) bears quite a bit of similarity to the original PS3 release. In fact, the core story is identical to the original and for those looking to use a strategy guide, it can be followed to a T against Ayesha Plus, unless you happen to play on the newly added-Hard Mode.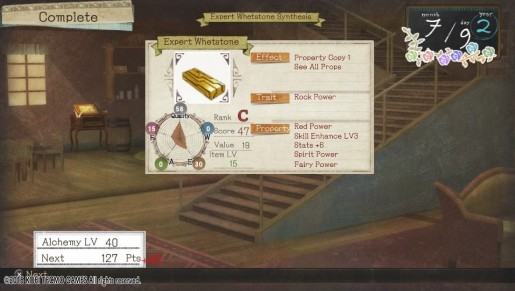 Hard Mode, just as the name implies, delivers a bit more challenge to an otherwise easy to finish JRPG. Item prices are boosted to 120% of their normal price, and synthesizing tends to give you a reduced number of finished items. If you're used to getting three items per synthesis on normal mode, hard reduces that to two. And of course, the usual additional challenge to combat is a fine addition, although it is quickly diminished with the proper use of alchemy to craft stronger bombs and ability-imbued equipment.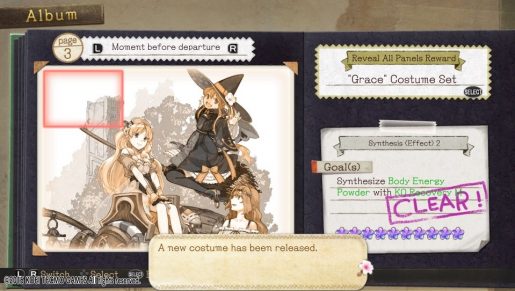 The second major addition to Atelier Ayesha Plus is a new Album mode. Each album page is a 3×3 panel of various challenges to perform in-game. Some require taking advantage of the alchemy system to craft an item with a specific trade or ability, others may require more active combat roles. Each successful panel will unlock new features to the game, including an option in-menu to easily switch between party members, a task that used to take much longer in the original Atelier Ayesha. Most of the new costumes are also hidden away behind album pages, so it's important to diligently clear away these panels if you want to see all of the new content added to Atelier Ayesha Plus.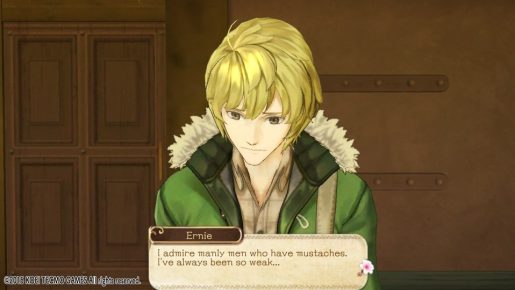 Atelier Ayesha Plus' translation remains the same as the original PS3 release. There is a dual audio option available to freely switch between, allowing players the choice between listening to Ayesha in either English or Japanese. The Japanese language track (new to American releases of Atelier Ayesha) certainly is more extensive, with nearly every line of dialogue voiced. English, on the other hand, has moments where it cuts out with multiple lines omitted from being voiced even in a single dialogue between two characters.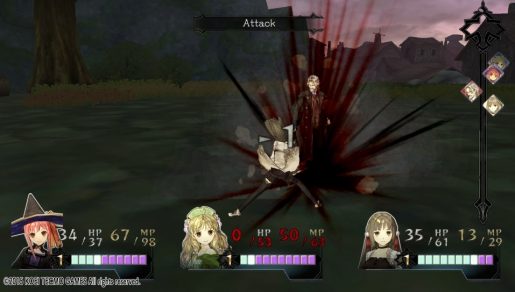 For fans that have already played through Atelier Ayesha: The Alchemist of Dusk when it was released on PlayStation 3 back in 2012, Plus will simply be a nostalgic trip with a fair bit of cosmetic touches and challenges to keep bother newcomers and veterans interested. Do the new costumes and hard mode warrant a second playthrough?. As someone that did not play through the original Atelier Ayesha, I found myself treading all new ground on the Vita but it could be easy to see that a sense of 'been there, done that' could permeate throughout the experience.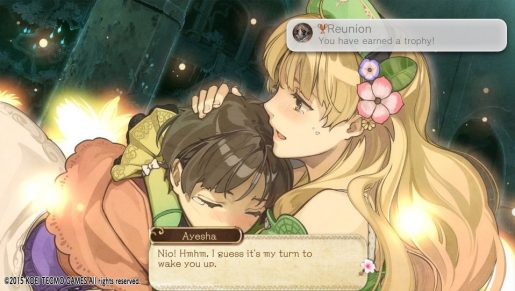 Once the credits started rolling and I accomplished every ending, I felt that my experience with Atelier Ayesha reached a finale. The story was just light-hearted enough with revelations that didn't feel spoiled if I had ever seen them before. The Atelier series has typically played it fairly safe with its story and gameplay so don't expect any genre-redefining moments and instead just nestle up with an alchemy pot and see what new goodies might come out.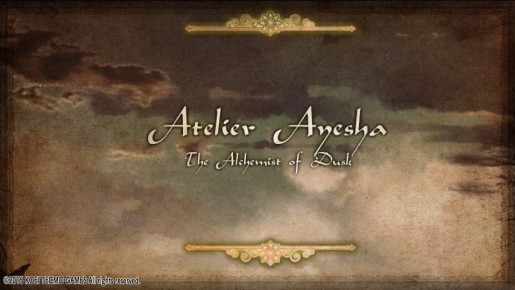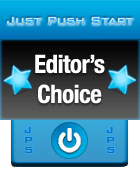 If you're looking for a feel-good RPG and already have some experience playing one of the prior Atelier titles, you'll feel right at home with Atelier Ayesha Plus. The new Vita-exclusive features make this the definitive version of Ayesha to play through, although those that have played through the original might be retreading the same ground.
[Editor's Note: Atelier Ayesha Plus: The Alchemist of Dusk was reviewed on the PlayStation Vita and PlayStation TV platforms. Review code was provided to us by the publisher.]
Atelier Ayesha Plus: The Alchemist of Dusk (PS Vita) Review

,