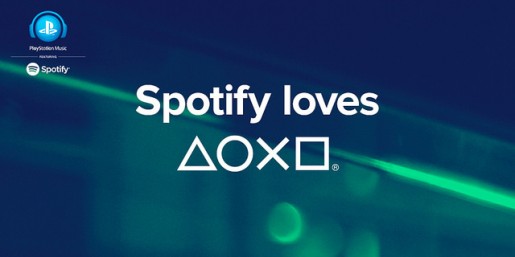 As one music streaming service rides off into the virtual sunset, another rises to take its place. With Music Unlimited slowly being discontinued worldwide, Sony has announced plans to replace it with the Spotify service on both PlayStation 3 and 4.
PlayStation Music featuring Spotify is set to debut on PlayStation platforms later this year, including both PlayStation consoles as well as the Xperia line of products. No specific dates or timeframes were given, other than the arrival shortly after the March 29th, 2015 discontinuation of Music Unlimited. Below is an excerpt from the PlayStation Blog regarding the transition.
Prior to the launch of Spotify on PlayStation Music, the Music Unlimited service will close in all 19 countries on March 29, 2015. Nearly all of these countries will be among the 41 markets where PlayStation Music featuring Spotify will be available at launch, including the U.S., Canada, Mexico and Brazil. From February 28, 2015, Music Unlimited users with active subscriptions will receive up to 30 days of free access through March 29, 2015.
Those interested in getting aboard Spotify as soon as it's released can sign up for updates here. No official confirmation regarding account types have been announced regarding free/premium memberships, but there was been some word going around that free, ad-supported accounts would be usable on PlayStation Music featuring Spotify.
Personally, I'm waiting for the PS4 SoundCloud app so that I can enjoy twenty continuous hours of Fresh Prince of Bel-Air and Touhou remixes.