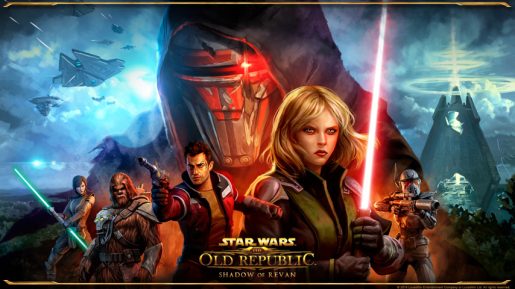 The second expansion of the award-winning Star Wars: The Old Republic is now live.
In the Shadow of Revan expansion, players will have an opportunity to uncover more of Revan's story and see the conclusion to his tale in The Old Republic lore. Those who have played Knights of the Old Republic several years ago will find this expansion interesting and a must play.
One of the key features of the Shadow of Revan expansion is the ability to reach the new level cap of 60, two new flashpoints, two new Operations, two new planets to explore, and the experience the new Discipline system.
New Feature: Disciplines! Disciplines is a major overhaul to the class system. At its very core, the Disciplines System replaces the current Skill Tree system while offering a wider array of impactful Utility choices to expand their character and the ability for a character's identity to surface much earlier in the level path. The Disciplines System changes the way we think about and develop the classes themselves, which translates into a more balanced game and the capacity to expand levels and abilities more often. We're excited about this system and the possibilities it unlocks for the future.

Single-Player Forged Alliances: Prelude to Shadow of Revan! Players who haven't completed the Forged Alliances story arc can find the new Mission "Prelude to Shadow of Revan" on their ship. This Mission provides the necessary Fleet Passes to move through Parts 1-3 of the epic Forged Alliances story. Use the provided Fleet Pass to be taken directly to T3-G2 or A7-M1 on your faction's Fleet to begin your journey.

While on the Mission "Prelude to Shadow of Revan," players also have access to the Solo Modes of the Forged Alliances Flashpoints when the chain calls for them to be completed.

New GUI Element: Effect Procs! A new visualization system called Effect Procs is now live! This system plays an eye-catching visual effect around hotbar buttons when the ability in that button has been "powered up" by another effect.

Ranked Arena Season 3 has come to a conclusion! Congratulations to all the reward winners! In preparation for Season 4, Ranked stats have been reset and the Leaderboard for Season 2 has been archived.
Check back with us later this week for some game guides of the new expansion!