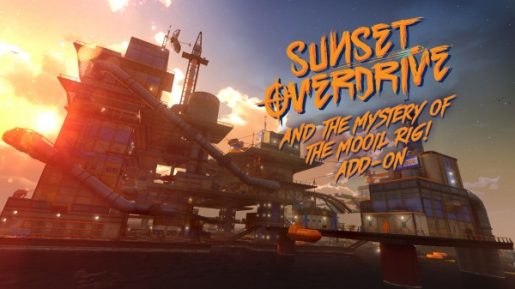 Insomniac Games revealed today the first details of Sunset Overdrive's first story-based DLC, Mooil Rig.
According to Insominac Games, the DLC brings players to 'Mooil Rig', a "floating playground" just off the shoes of Sunset City. When a distress signal cries out from the rig, our hero Brylcreem needs your help investigating. Upon checking it out, it puts you in the middle of a violent turf war between disgruntled and well-armed workers, and with aquatic mutants on the rampage.
Fans of Sunset Overdrive can get expect the Mooil Rig DLC to feature additional missions, quests, challenges, traps, amps, weapons, and Chaos Squad objects, as well as a new community challenge.
Mooil Rig DLC for Sunset Overdrive will release on December 23rd for the Xbox One.