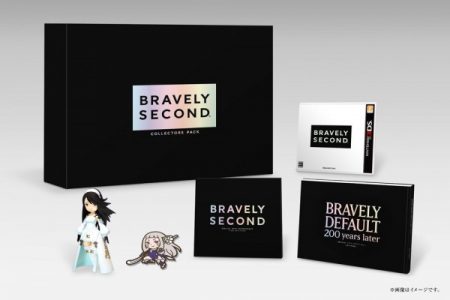 Square Enix has finally announced the release date of the much awaited Bravely Second for the Nintendo 3DS in Japan.
Bravely Second is scheduled for release in Japan on April 23rd for 5,980 yen for the Standard Edition and 14,000 for the Collector's Pack.
Gamers who will pick up the Collector's Pack will get the following:
Figure: Pope Agnes Special-Make Mini-Figure
Art and Novel: Bravely Default 200 Years Later: Shrine Maiden of the Wind, Edea Oblige
Data CD: Special-Make Mini-Soundtrack (Hi-Res Data CD-ROM)
Goods: U Notebook
Goods: Rubber Strap
Serial Code for Use In-Game
Unfortunately, the game is currently a Japan exclusive. We'll have to wait for Square Enix to announce a North American version next year!