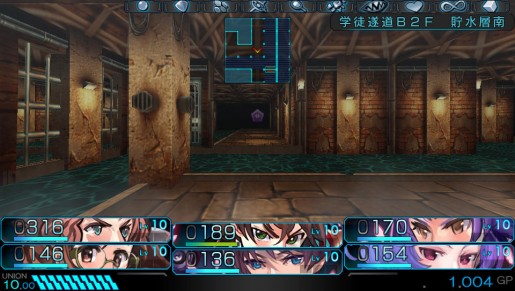 If you played Demon Gaze earlier this year and had a craving for more dungeon RPG on the Vita, NIS America has you covered. Its next release, Operation Abyss: New Tokyo Legacy, brings the RPG gameplay to the Vita when it arrives early next year.
Operation Abyss: New Tokyo Legacy is the latest release from Experience Inc. and a sequel to Japan-exclusive Labyrinth Cross Blood: Infinity. If you've been itching for more games like Etrian Odyssey and only own the Vita, this could be another solid addition to your collection. Below is a small excerpt from NIS' press support.
Robust Customization System
Recruit and train a unique group of six Xth members to venture into the Abyss. Customize each member from one of ten distinct Blood Codes. Each Xth member's appearance, class, personality, morality, and stats may be molded to the player's preference.

An Accessible, Yet Deep Dungeon Crawler
The labyrinthine dungeons of New Tokyo offer 40+ hours of dungeon crawling action with traps, secret doors, challenging enemies, and gorgeous art throughout.

A Unique Cyberpunk Story
Dive into the unique dungeon crawler setting of Operation Abyss and lose yourself in the gorgeous world, featuring real-life locations rendered by Tetsu Kurosawa and Oxijiyen. A gripping story blends heavy sci-fi elements with a setting to give the game a unique cyberpunk feel.
NIS America will be localizing Operation Abyss: New Tokyo Legacy exclusively for the PlayStation Vita in March 2015.