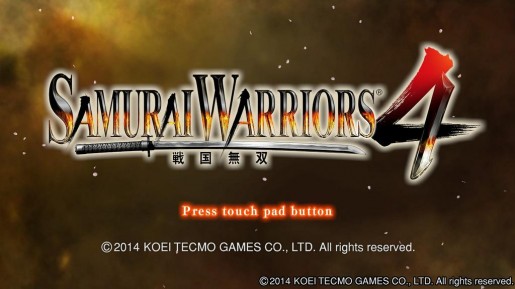 Marking the first next-gen entry in the series, Samurai Warriors 4 has made its North American debut on both the PlayStation 4 and PlayStation Vita systems. This is the third Warriors, or Musou as they're known in Japan, title to be released for the PlayStation 4 in just one year. Does Samurai Warriors 4 mark the series' return to brilliance, or has the Rising Sun begun to set?
Samurai Warriors 4 juxtaposes the Musou/Warriors hack and slash action you've come to know and love with a backdrop set in the Land of the Rising Sun. While the roster isn't as robust as Dynasty Warriors, the fifty-plus characters each all have unique weapons and movesets to help distinguish the various Sanada or Uesugi members apart. Another nine characters have been added from the last title in the series including Yukimura's older brother, Nobuyuki, and Motochika's concubine, Koshosho. In addition to a sizable roster, the option to create an officer has made its return, a feature absent from a large number of recent Warriors titles.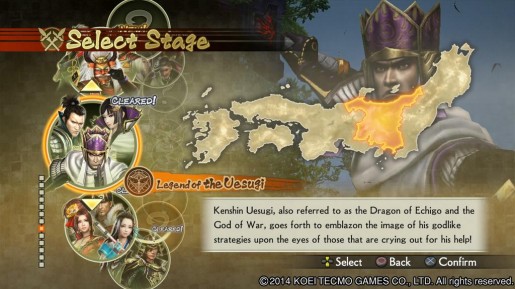 Combat in Samurai Warriors 4 plays it fairly close to other titles in the genre. The player-controlled characters are capable of wielding diverse weapons and fending off thousands of enemy soldiers without breaking so much as a sweat through liberal usage of the square and triangle buttons for stylish combos. A new Hyper Attack, set to the R1 button by default, gives the characters a dash move, handy for mobility and gunning straight through a mob of enemy soldiers while attacking the enemy officers. If you're getting mobbed down by units, a Rage Attack (R3) can put the player into a powerful and invulnerable state, dramatically increasing their damage output while also giving access to a more powerful musou attack. These new attacks help to build up a new more dynamic approach to combat beyond blindly mashing the square button over and over.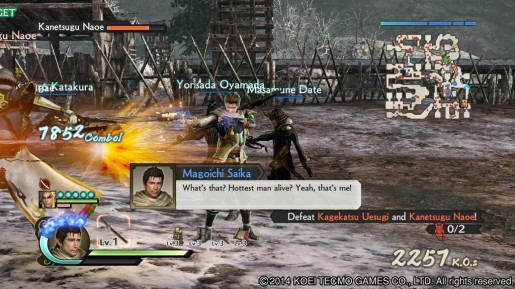 Samurai Warriors 4's story mode follows a more historical approach than Dynasty Warriors 8's historical 'what if' modes, following the stories of various clans and factions during the Warring States period. Each region is represented fairly well with a small selection of characters that appeared during that period. Some scenarios such as the Masamune Date's Tohoku legend only lasts three stages long whereas Nobunaga Oda's reign lasts eight. These scenarios are unlocked over time by completing previous factions, so there's no risk of accidentally spoiling a major historical event early on. After clearing out both the Oda and Takeda scenarios, two new legends open up, offering a more concise story of unification.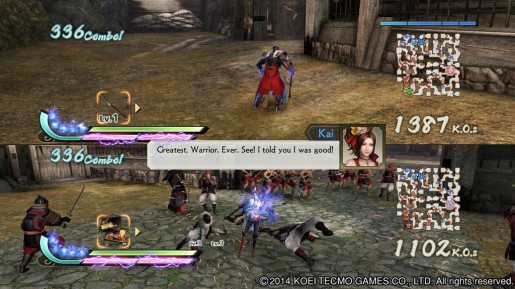 Story mode has the option to be played either for one player (the AI controls a second officer, although just pressing the Options button will swap between the two), local play for two players, or an online network play with someone else across the world. Tecmo Koei still hasn't implemented a proper matchmaking system for these battles, so it's just a matter of selecting a stage that you would like to play and hoping that the network can match you up with someone looking for a similar experience. Even a basic list of stages that are seeking additional players would be handy and is a feature I've desired the Warriors series to implement properly since Online Play was first implemented in Dynasty Warriors 6.
Samurai Warriors 4 (PS4) Review

,