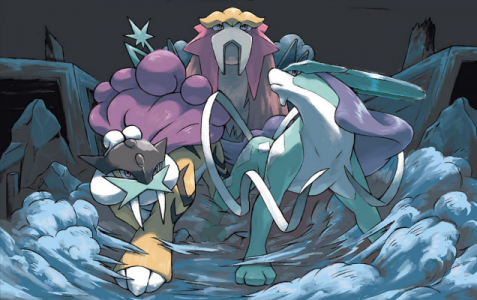 In addition to Ho-Oh and Lugia being catchable Pokemon in Pokemon Omega Ruby and Alpha Sapphire, the three legendary dogs Suicine, Raikou, and Entei can also be captured.
The easiest way to capture one is to use a Master Ball, assuming you haven't used it up to this point, although you're better off trying to capture them normally.
Catching Suicine, Raikou, and Entei
To catch the three dogs you need to have Lugia, Ho-Oh or another Legendary Pokemon on your team. Once you have them in your party, a new area called Trackless Forest can be found using fly.
Trackless Forest is located east of Rustboro City. Upon getting there you'll find a portal that you can use to summon one of the dogs. Once you capture the Pokemon, simply remove someone from your party and then add them back to gain the ability to use the portal again.