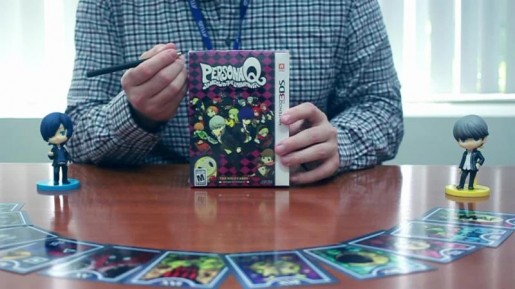 The upcoming dungeon-delving RPG from the team over at Atlus will be receiving quite a bit of video treatment today. A new trailer for Persona Q: Shadows of the Labyrinth has arrived this morning and word from on high says that there will be a Twitch stream later tonight to discuss the next RPG in the series.
As the first Persona title to grace Nintendo consoles (Revelations: The Demon Slayer doesn't count, sorry guys), Persona Q is getting the full deluxe treatment with a collector's edition and plenty of role-playing goodness to make you glad you've got some flavour of 3DS. You can check out the launch trailer that Atlus sent our way for Persona Q below.
Later tonight, after 6PM PST to be precise, Atlus USA will be hosting a twitch stream to show off some early content of the game including the first dungeon, and a brief Q&A session.