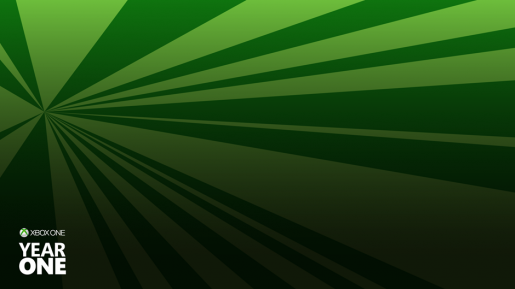 Saturday, November 22nd, marks the one year anniversary of Xbox One's debut in North America. To celebrate, Microsoft is offering up a robust selection of giveaways and content to show thanks to the fans that supported the console's infancy.
If you had purchased an Xbox One prior to October 1st from one of the 13 original launch markets and are opted in to receive promotional emails. Microsoft might be sending a little gift of appreciation your way. Everyone that applies will get the following gifts:
A Year One Gamer Picture
New Xbox One backgrounds: A special Year One background as well as an exclusive Day One background for those who unlocked the Day One achievement
A Year One background image for use on Twitter, your desktop, etc.
A free rental of "Halo 4: Forward Unto Dawn" (for a limited time)
A free rental of "Dragon Ball Z: Battle of the Gods" movie and a sampler pack of "Dragon Ball Z" TV episodes (for a limited time, available in the U.S. and Canada only)
In addition, some lucky gamers will receive more unique prizes, ranging from exclusive DLC to more physical gifts such as a shiny new Xbox One console. The full list of prizes can be found below with the same criteria needed to be met as for the gifts everyone else receives in order to be eligible. Be sure to check your email inbox this weekend!
Xbox One Limited Edition Call of Duty: Advanced Warfare Bundle (U.S. only)
Xbox One Special Edition Sunset Overdrive Bundle (U.S. only)
One month membership for Xbox One-exclusive EA Access service
Tiger Shark cash card for Grand Theft Auto V, worth $200,000 in-game GTA Online dollars
Forza gift pack with Forza RallyCross hat, Lamborghini Huracán 1/24 scale replica, and Xbox One Controller (launch team edition) signed by Tanner Foust, host of Top Gear America, Global RallyCross champion and professional stunt driver (U.S. only)
Forza Horizon 2 Limited Edition Casio G-Shock Men's Black Multi-Function Digital Sports Watch (U.S. only)
Grand Theft Auto V gift pack with the Los Santos Sheriff Trucker cap, Michael, Franklin and Trevor Posters, and a Grand Theft Auto V sticker pack (U.S. only)
Xbox Live Gold 12-month membership digital code
Killer Instinct Season 1 Combo Breaker Pack, the retail version of Killer Instinct Xbox One's first season and includes all eight season one characters: Jago, Sabrewulf, Glacius, Thunder, Sadira, Orchid, and Spinal. Also includes Fulgore DLC character.
Special limited edition Nissan 370Z, featuring a custom Casio livery for Forza Horizon 2
Air Vehicle shortcut for Battlefield 4 for immediate access to all available unlocks for helicopters and jets available in the main Battlefield 4 game
Arno's French Rapier for Assassin's Creed Unity to improve your combat skills
75 Platinum in Warframe
Plants vs. Zombies: Garden Warfare Costume Pack for Peggle 2
Epic Quest Table in Pinball FX2
Dance Central Spotlight (full game token)
Project Spark Premium – 15 days: Grants 2x gain of Spark XP, credits, and champion XP, as well as the ability to purchase new token-only content for earned in-game credits