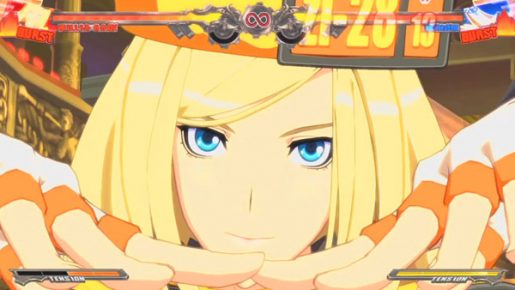 If you've been craving a fighting game fix on the Playstation 4 and Injustice just isn't doing it for you, fear not. Guilty Gear Xrd is out in less than a month and a new demo will be arriving next week to tide interested parties over until release.
This upcoming demo is exclusive to Playstation Plus subscribers when it arrives during the Tuesday marketplace updates. If this is the same demo as the Japanese release I played last month, it will feature a basic training mode to teach players the mechanics and finer points of the Arcsys-developed system, including dust attacks and roman cancels. There is also a basic arcade mode with both Ky Kiske and Sol Badguy playable. Sadly, no multiplayer was available in the Japanese demo and I have a feeling that the American demo will feature a similar outcome.
Guilty Gear Xrd -SIGN- will be available in North America on December 16th for both Playstation 3 and Playstation 4.