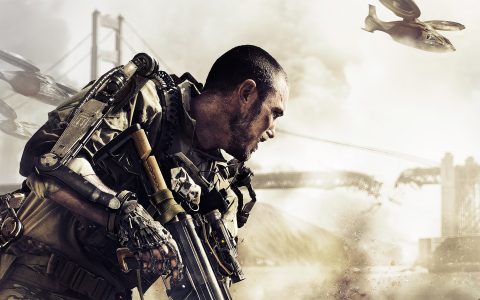 As a reminder to all Call of Duty fans, gamers who purchased the Day Zero edition or the Collector's Edition of Advanced Warfare can look forward to the game this coming Monday, November 3rd.
Those who have purchased the game digitally on the PlayStation Network or Xbox Live Marketplace, the game has now been pre-loaded. The game is set to unlock on Monday at 12:01am.
Gamers who will purchase the PS3 or Xbox 360 version of Call of Duty: Advanced Warfare will receive a free upgrade to the PS4 or Xbox One version digitally.
Here's what's included in the Call of Duty: Advanced Warfare- Day Zero Edition:
– Early access to play Advanced Warfare
– Two custom weapons, the AK-12G Assault Rifle and Crossbow-B2
– A full day of Double XP on November 3
– The Advanced Arsenal, featuring a Bullet Brass Exoskeleton and EM1 Quantum Directed Energy Weapon