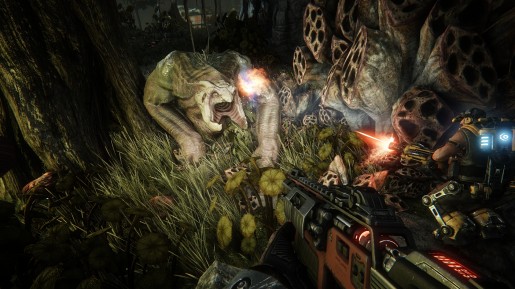 Following the release of PS4 2.00 firmware update, the developer behind Evolve is currently experiencing problems with the Evolve Big Alpha on PS4.
As a result of their problems with the newly released firmware, the test on PS4 is postponed. According to 2K Games, Sony and them are currently working together on a resolution.
While this may be sad news to PlayStation 4 owners, those who have a Xbox One and PC will still be able to play the Evolve Big Alpha test.