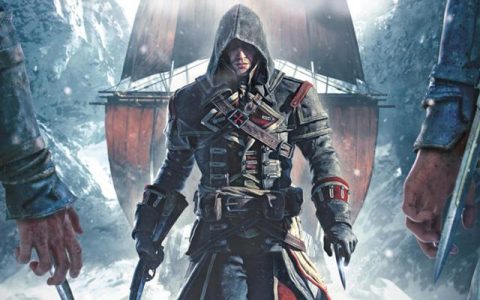 With Assassin's Creed Rogue now available in stores, Ubisoft released today the launch trailer for the game.
Assassin's Creed Rogue is now available for the Xbox 360, and PlayStation 3. Still haven't picked up the game? Check out the trailer below:
In Assassin's Creed Rogue, you'll play as Shay Patrick Cormac, an Assassin who turns his back on the Brotherhood to join the Templar cause and hunt the Assassins to the ends of the earth. From New
York City to the perilous Arctic sea, Shay will stop at nothing as he follows his own creed.

Set in the middle of the 18th century during the Seven Years' War, Assassin's Creed Rogue gives players new locations across North America to explore, including the frozen North Atlantic, the Appalachian River Valley and New York. In Assassin's Creed Rogue, players experience the Assassin's Creed universe through the eyes of a Templar. As Shay Patrick Cormac, players suffer the brotherhood's betrayal and transform into an Assassin hunter.
Check out our review soon! For now, check out the trailer.