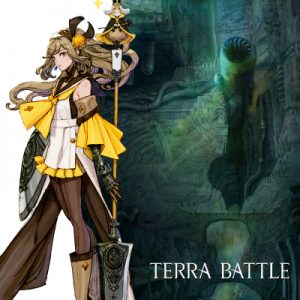 Starting on October 9th, Terra Battle, the much awaited grid-based action RPG from Final Fantasy creator Hironobu Sakaguchi's Mistwalker studio, will finally launch later this week on iOS and Android.
According to Mistwalker, Terra Battle is a free-to-play game where players can start their adventure for free. As the game progresses, players can purchase Energy to restore stamina, avoid defeat in battle or unlock rare characters. Pretty much, there's a catch to its free-to-play model, although all is optional. Those who are willing to spend money, it's guaranteed to make your experience playing the game a lot easier than those who will stick as a free user.
Check back with us later this week for our impressions of Terra Battle!