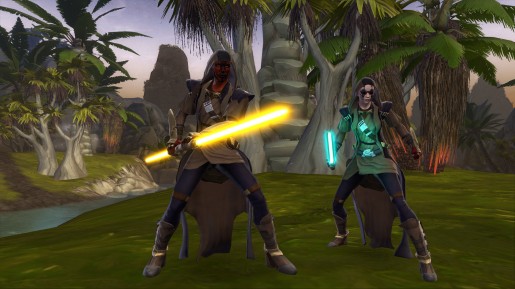 BioWare and EA have finally revealed the much anticipated expansion of SWTOR titled, Shadow of Revan.
Shadow of Revan is the second expansion to the award-winning Star Wars: The Old Republic. Set to release later this December, gamers who will pre-order the game will have seven-day early access and 12x experience boost across all character classes.
Fight in New High-Level Flashpoints and Operations – Team with allies to face the most epic foes in the galaxy with two new role-neutral Flashpoints, four Hard Mode Flashpoints and ten new powerful bosses across two Level 60 Operations.
Customize Characters with the New Discipline System* – Choose from among a set of new Disciplines, see your Path before you, and customize your combat experience to fit your play style. Check out the blog for more details!
Unlock New Gear and Reputation Rewards – Earn powerful new Revanite gear, crafting schematics and new mounts, including armored vehicle transports!
For more info of the new expansion, check out the official site.