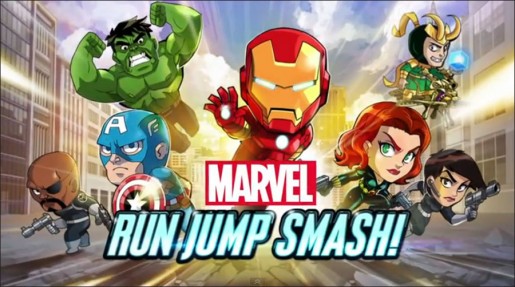 In an era where smartphones are so prevalent, endless runner titles have become increasingly more popular due to their addictive nature. Following games like Temple Run and Rayman Jungle Run, Marvel has chosen to get in on the action with Marvel Run Jump Smash.
At launch, eight characters are playable: Black Widow, Captain America, Captain Marvel, Hawkeye, Hulk, Iron Man, Thor and Spider-Man. Marvel also says that more will be coming in the future, but I'm sure the number we get depends on the success. As you move through the game, each character has unique powers to use, so it is definitely worth trying them all out to find your best.
As of right now, you can download the game on iOS and Android for $0.99 or the Windows Store for $1.49. A release for the Windows Phone Store is expected in the future.