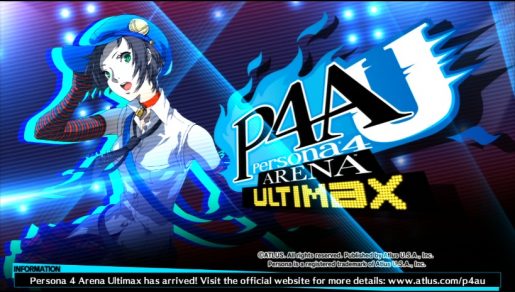 Atlus and Arc System Works have teamed up once again to deliver an all-out assault on the casts of both Persona 3 and Persona 4. Dubbed Persona 4 Arena Ultimax, this followup to 2012's surprise hit brings on more of the fighting game goodness the spinoff franchise is known for with a few more features thrown in for good measure. Is Persona 4 Arena Ultimax ready for One More Attack, or could it be down for the count?
Persona 4 Arena Ultimax starts with a new Story Mode that picks up shortly after the events of the P-1 Grand Prix from the original Arena. The story is presented in a nice visual novel presentation, split up into small character-based chapters that unlock over time. Rather than picking just one character and seeing the events through their eyes, you'll be switching between the cast constantly, giving you a good feel for the intricacies of each character as they fight in the P-1 Climax.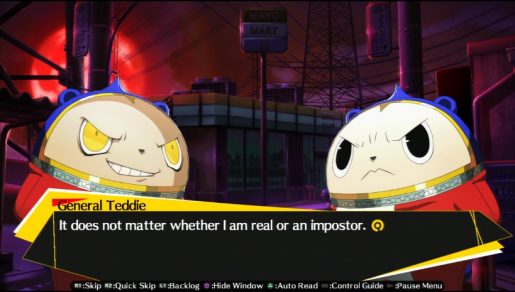 Both the cast from Persona 3 and Persona 4 have their own stories to play through, as well as a sort of true end if you see them all through to the end. If you're looking to just enjoy the story, an auto mode is available to make the game's A.I. fight for you. Much of the game's story relies upon playing either the previous Arena or picking up the P4A story DLC to help fill in the blanks and understand the reasoning for the P-1 Grand Prix. The newcomer Sho Minazuki's a pretty integral part to the P-1 Climax experience and the story is interesting enough to want to experience firsthand without any spoilers.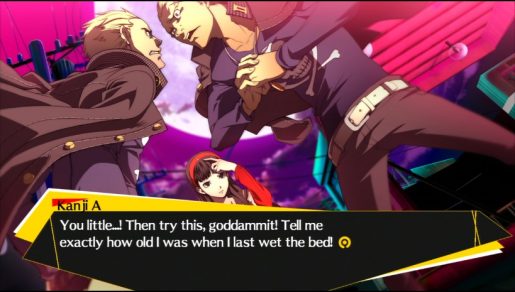 In addition to the Story Mode, Persona 4 Arena Ultimax features a few new additional modes to help hone your skills before joining into online multiplayer. A new Golden Arena mode lets you focus on a single character and level them up through various fights. Just like a true RPG, boosting up a character's level will unlock stat points and skills to boost your battle prowess. If you want to play as someone like Akihiko and boost his strength up to the max, that's certainly an option although his overall effectiveness might not work that well. There's even a small social link system that boosts your affinity with a chosen navigator if you stick with them long enough.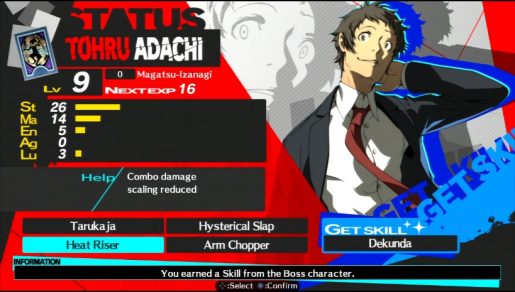 If you're looking to unlock new navigators or just have a fondness for hitting the highest score possible in a game, Score Attack is where you should spend your time training. If you want a true challenge, playing on all of the difficulties (including Risky) and making it all the way through to the end will unlock extra navigators to use in all of the applicable battle modes.
The cast in Persona 4 Arena Ultimax has been given a huge population boost since the first entry two years ago. Eight new characters join the cast (including the three available shortly after release as DLC) in addition to a large group of Shadow-type characters. With a number of some exceptions (Shadow Labrys, both forms of Sho, Elizabeth, and the DLC characters), each character has a second form that's selectable from the character select screen. Shadow characters gain a small amount of extra HP (2,000), deal less damage (20% less), have access to their original Auto Combos from the first Arena, and a few more tweaks that make Shadow class characters a High Risk, High Reward playstyle.
Persona 4 Arena Ultimax (PS3) Review

,