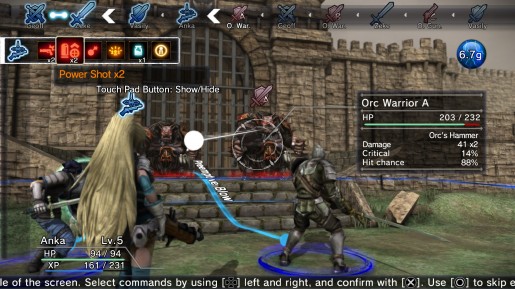 NIS America has just announced release dates for two of their big RPG's hitting the Playstation 3 (and other consoles) later this year.
Fairy Fencer F, a Playstation 3 exclusive, will be arriving on September 16th in North America, September 19th in Europe. NAtURAL DOCtRINE, arriving across all three sony platforms (Playstation 3, Playstation 4, and Playstation Vita) will be hitting store shelves a week later on September 23rd in North America and September 26th in Europe. Sadly, no cross-buy option exists for NAtURAL DOCtRINE.
Fairy Fencer F is the first role-playing game from Compile Heart's Galapagos team, featuring Yoshitaka Amano (Concept Artist), Nobuo Uematsu (Composer), Tsunako of recent Hyperdimension Neptunia fame (Character Designs), and Toshiki Inoue (Screenwriter). Expect a refined version of the Hyperdimension Neptunia battle system for all of your combat needs.
NAtURAL DOCtRINE steps away from the more active combat systems and opts for more of a tactical role-playing experience. It's the first game developed entirely inhouse by Kadokawa Games and features veterans from the Ogre Battle and Final Fantasy Tactics series. The composer is Noriyuki Asakura, previously known for his works on Way of the Samurai, Tenchu Stealth Assassins, and Rurouni Kenshin.
Check back later next month for our reviews on both Fairy Fencer F and NAtURAL DOCtRINE.