The release of Diablo 3 on the PlayStation 3 last year was received quite well by Diablo fans but many had high hopes that it will be released on next-gen consoles as well. A year later, Blizzard has decided to release the expansion, along with the base game on the PlayStation 4 and Xbox One with the much needed improvements and fixes found on the last-gen versions. Now that Diablo 3 and its expansion has arrived to next-gen consoles, many are wondering just how well Blizzard ported the game? Is there a significant change Diablo fans can look forward to in this Ultimate Evil Edition?
Diablo 3: Reaper of Souls – Ultimate Evil Edition includes not only the base game, but its recent expansion released on PC, Reaper of Souls. Those who have played and finished the original Diablo 3 on the PlayStation 3, the only way to play Reaper of Souls is if they buy the Ultimate Evil Edition. There is no way to buy the expansion alone digitally if you're playing on consoles, which is quite sad.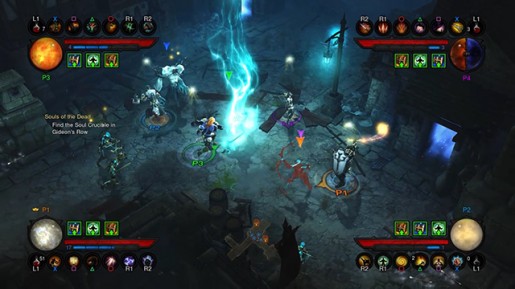 Playing the game on PlayStation 4, one of the improvements that are notable right away are the graphics. In the next-gen console version, everything seems to be running smoothly when it comes to the performance. PS4 owners can now see dozens of enemies on the screen without worrying about the lag or drop in frame rate that are common on the last-gen console version. The textures are much smoother and the jaggedness are gone as well. Comparing it to the PC version, it looks like that the next-gen version of Diablo 3 is at high settings, which is quite good for a console.
In addition to the awesome and upgraded visuals from the last-gen console version, another worthy improvement in this Ultimate Evil Edition are the load times. Those who were annoyed with the long load times on the PlayStation 3 version, it will not be a problem in the PlayStation 4 version. Literally for the most part, there are no load times that you can see – whether it's by entering a door or a new area.
Those who have waited patiently for this definitive version, the original Diablo 3 is included in this edition. Not much has changed when it comes to the content of the original game. It's pretty much the same old Diablo game you see and played several years ago with few touches and additions of its own. If you are a fan of Diablo and are into getting a lot of loot and playing with friends, then there's no doubt you will enjoy this game.
Diablo 3: Reaper of Souls - Ultimate Evil Edition Review

,