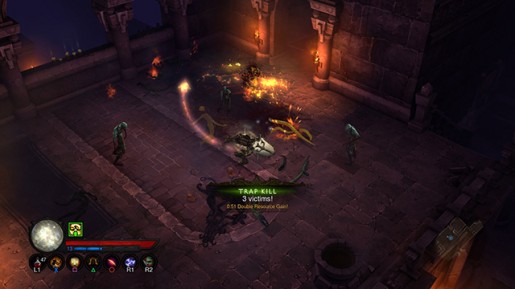 Assuming you have played the game and finished it on the PlayStation 3, you can start off right away playing the expansion by simply importing your saved data. Those who have a Battle.net account, they can link their PlayStation Network/Xbox Live account to import their saved data. Depending on your progress in the original Diablo 3, you can continue where you left off and start your journey in Reaper of Souls.
Reaper of Souls is the first expansion to Diablo 3 that offers a plethora of content. One of the things you can look forward to is the inclusion of a new character, the Crusader. A first glance, the Crusader looks similar to the Barbarian. As you gain levels and unlock more of its skills, you will be able to unlock the ability to ride a horse and attack enemies. Not only that, you can also use a shield in both defending yourself and attacking your enemies.
Aside from the Crusader character, another worthy addition included in the Reaper of Souls expansion is the Adventure Zone. Right after finishing the main campaign of the expansion, an Adventure Zone will be unlocked where you will have an opportunity to team up with your friends and play through random dungeons to get loot. As you go deeper, expect to get rare and legendary loot. Those who just reached the max level in Diablo 3, gamers will have an opportunity to further strengthen their characters by leveling their Paragon levels – one way to increase that is to participate in the Adventure Zones.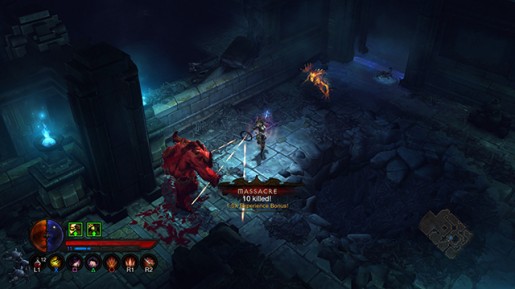 When it comes to the controls, it's not quite bad using a controller when playing the game. As someone who hs played the PC version, I was quite worried that I may have a hard time getting used with the controls but I was wrong. With the decent amount of skills that are available for your character, I was glad to see that they are mapped wonderfully on the controller and it's not hard at all accessing them. If there is one complaint that I have in the console version, it would be the the wheel-menu when checking your inventory. It would be awesome if Blizzard tweaked it by replacing it with a simple menu, but nope – gamers will have to get used to it.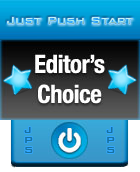 Diablo 3: Reaper of Souls – Ultimate Evil Edition is the definitive Diablo 3 experience for the console. While the last-gen version of Diablo 3 wasn't quite on par with the PC version, Blizzard redeemed themselves by doing a good job in porting the game to next-gen consoles. With the expansion included plus much better performance and visuals, there are no reasons why Diablo and RPG fans won't pick this game up. In other words, Diablo 3: Reaper of Souls – Ultimate Evil Edition is a must have for gamers who love the Diablo series or are fans of the RPG genre.
[Editor's Note: Diablo 3: Reaper of Souls was reviewed on the PS4 platform. The game was provided to us by the publisher for review purposes.]
Diablo 3: Reaper of Souls - Ultimate Evil Edition Review

,