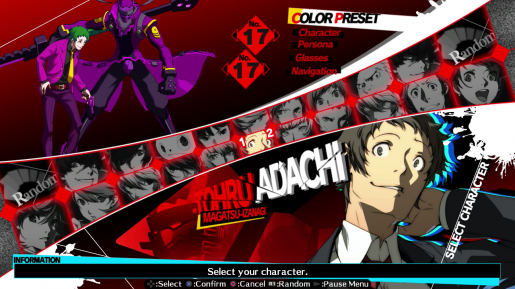 Persona 4 Arena Ultimax, the followup to Atlus/Arcsys' 2012 RPG-turned-fighter, will not feature a region lock for its release in both North and South America. Atlus' most recent entry in the Persona series will be arriving this year after a healthy showing at EVO 2014.
The updated version of Persona 4 Arena Ultimax will feature six additional characters and a great number of additional features and fixes compared to the original Persona 4 Arena. Tohru Adachi from Persona 4 will be available as a first edition print bonus in North America, as paid DLC later in the future.
In addition to the additional characters in Ultimax, nearly every cast member will have a Shadow-type alternate that grants the characters a more offensive-based playstyle at the cost of reduced damage and defensive capabilities, namely the loss of Burst and Awakening skills.
We have reached out to Atlus PR's John Hardin for clarification if the Japanese version of Persona 4 Arena Ultimax also features a region lock but have not received a reply at the time of posting.
Persona 4 Arena Ultimax will be available on both Playstation 3 and Xbox 360 in North/South America on September 30th, 2014. A day one special edition will be available to preorder that includes the second half of the available tarot cards (the first set being available in the Persona Q: Shadow of the Labyrinth The Wild Cards Premium Edition) and 18″ inflatable Teddie punching bag.