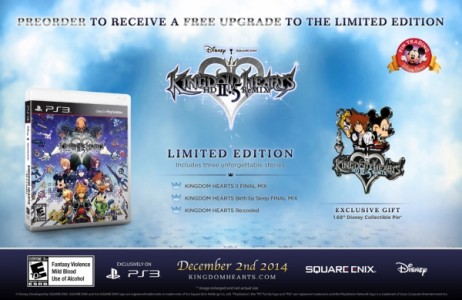 Gamers who will pre-order Kingdom Hearts HD 2.5 Remix will receive some sort of bonus when the game comes out later this year.
By pre-ordering the game at participating stores like Gamestop, gamers will receive a free upgrade to the Limited Edition version of the game, which includes an exclusive Disney collectible pin featuring Sora and Mickey Mouse.
In Kingdom Hearts HD 2.5 Remix, the game will include the high-definition versions of Kingdom Hearts II Final Mix, Kingdom Hearts: Birth By Sleep Final Mix and cutscenes from Kingdom Hearts Re:Coded. The game will be available later this year exclusively on PlayStation 3.