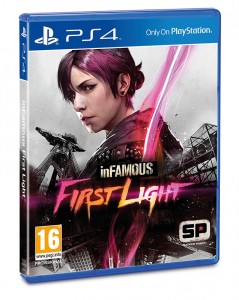 Sony announced today that inFamous: First Light will get a retail release in Europe on September 10.
inFamous: First Light will launch via PlayStation Network on August 26 in North America and August 27 in Europe. Unfortunately, North America will not be getting a retail release. Please note that First Light will not require a copy of inFamous: Second Son to be played as it's a standalone download.
inFamous: First Light follows the backstory of Fetch, one of the characters Delsin meets in inFamous: Second Son. In the game, players will visit new areas, such as Curdun Cay and its surrounding mountain passes, as well return to Seattle.