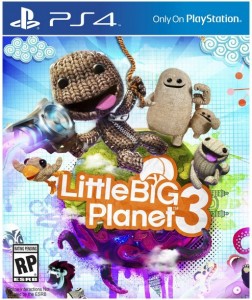 The official cover for LittleBigPlanet 3 has been revealed.
As announced at E3, LittleBigPlanet 3 is releasing this November 2014 for the PS4 and PS3. The game introduces some new characters that aren't a sackboy/sackgirl. The three new characters are called Oddsock and Swoop.
LittleBigPlanet 3 promises to also add loads more features that will allow you to create and share even bigger levels than ever before.