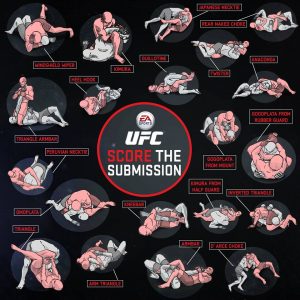 EA Sports UFC has shared a great picture showing you call of the submissions moves that are possible in the game.
The picture shows there are 20 different submissions that are possible in EA Sports UFC. That's a lot of ways you can punish your opponent forcing them to submit. This doesn't include however the many ways you can win in the game as you can always knock out your opponent too.
EA Sports UFC releases June 17th on PS4 and Xbox One.