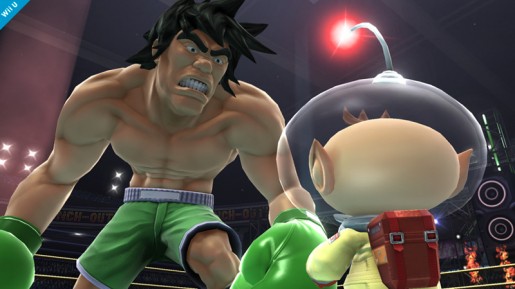 Sometimes the Super Smash Bros. updates we get to start the week are eventful and get us hyped for the week, while others do not really tell us too much new. Today's update falls under the latter category sadly, but we do still get a new somewhat funny image.
Masahiro Sakurai revealed Little Mac's Final Smash back during the last Nintendo Direct, but today's update has Captain Olimar pondering about Little Mac not being so little anymore when becoming Giga Mac.
Pic of the day. Under certain circumstances, the creatures on this planet appear to grow larger and go berserk. The Pikmin and I must be cautious lest we lose our heads to these beasts.
Hopefully with this update not giving us much, tomorrow's will give us something new. We are due for a new item or stage reveal soon.